Down a historical and beautiful tree-lined avenue in the heart of the Museum Quarter, and next to the most elegant shopping street in the city, you'll have Amsterdam right at your doorstep.
Jan Luyken is located at Jan Luijkenstraat 58, 1071 CS Amsterdam. Find us here.
Jan Luyken is well connected and is easily accessible by public transport. The two closest bus and tram stops to our townhouse are 'Amsterdam, Museumplein' and 'Rijksmuseum'.
If you would like to arrive from or depart to Schiphol Airport by bus, you can take the Amsterdam Airport Express (bus 397). It has a fast and direct connection to Amsterdam and stops at Museumplein, just a short walk from our townhouse.
If you would like to arrive from or depart to Schiphol Airport by taxi, regular taxi fares start from 40 euros for one to four persons in a car and from 45 euros for vans accommodating five to eight persons.
A stone's throw from our townhouse, the iconic Museumplein is home to the Rijksmuseum, Van Gogh Museum, and Stedelijk Museum, as well as the Concertgebouw–widely recognised as one of the world's finest concert halls.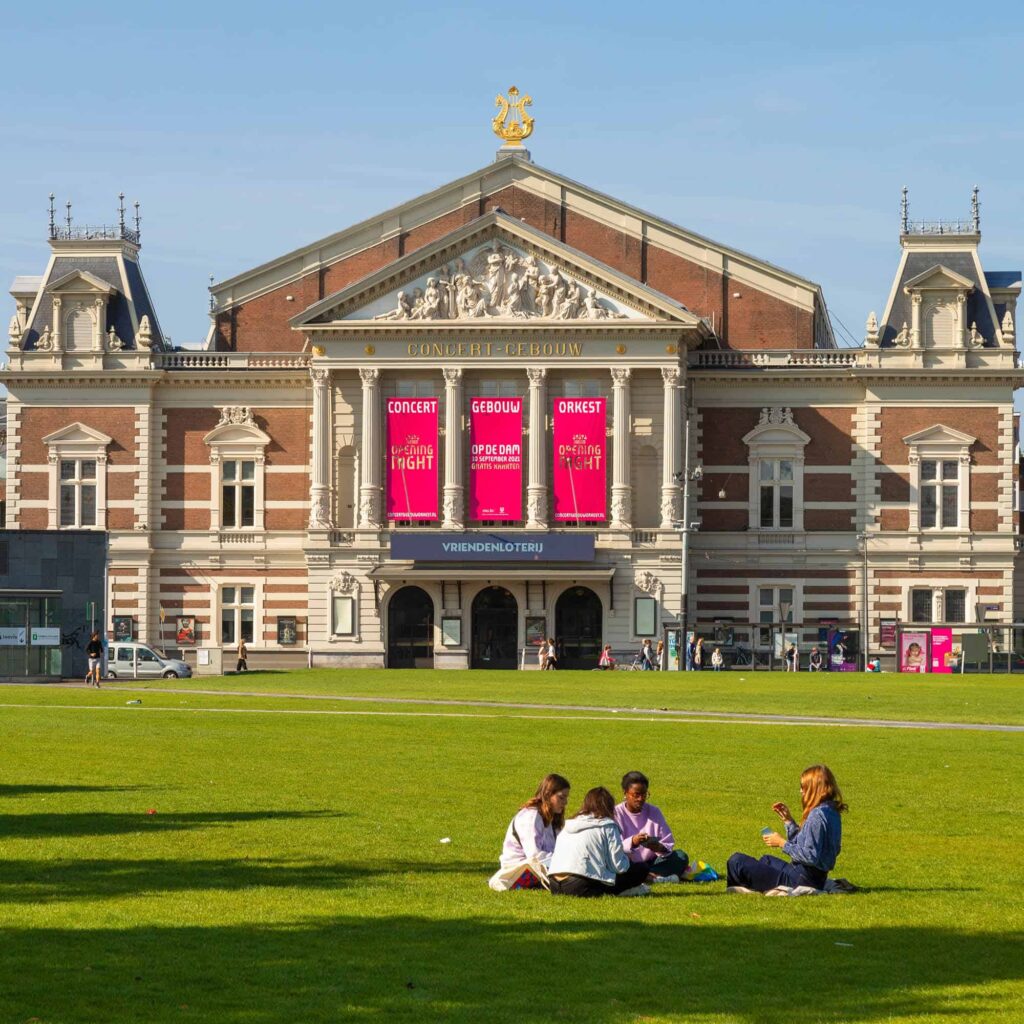 Explore the UNESCO World Heritage Site, only a few minutes' walk from our townhouse, and experience why Amsterdam is called the "Venice of the North".
P.C. Hooftstraat, affectionately known as "the PC" is Amsterdam's chicest shopping street. Two minutes from Jan Luyken, enjoy the brands, luxury shopping, and delightful cafes.
The Vondelpark is the largest city park in the Netherlands and is five minutes from our doorstep. Home to historical art, like the 'Figure Découpée' by Pablo Picasso, it also includes a wonderful array of restaurants and picnic spots. Since 1953, it has allowed dogs to roam off-leash, so it's the perfect place to take your furry friend for a leisurely stroll.
From fine dining and shopping to exploring some of the most famous museums and art galleries in the Netherlands, enjoy the best of Amsterdam from the comfort of Jan Luyken.
Embracing Cultural Heritage: Discover Museumplein's Gems
You can embark on a journey through art and history, starting right from our doorstep. Start your day at the masterpiece-filled Museumplein, just a stone's throw away from our townhouse. This iconic square is home to renowned institutions such as the Concertgebouw, Stedelijk Museum, Rijksmuseum, and the Van Gogh Museum.